COVID-19: 181 Students, Staff Contract Test Positive In Lagos School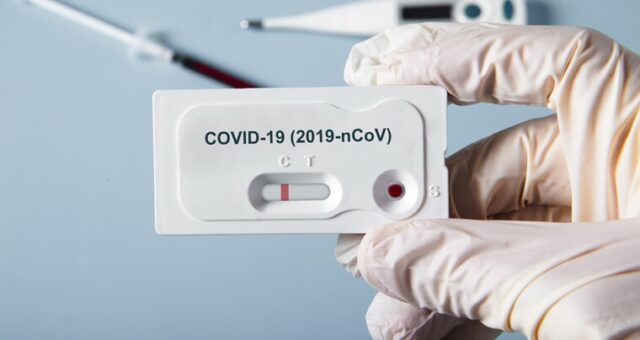 One hundred and eighty-one students and staff of a private boarding school in Lekki area of Lagos state have tested positive for COVID-19.
Advertisement
Akin Abayomi, Lagos commissioner for health, who broke the news, said the cases were discovered during surveillance and case investigation in the school.
He said there are 441 students and staff in the school.
Giving details of the investigation, Abayomi explained that a 14-year-old SS1 female student fell ill on October 3 and was sent home after receiving first aid at the school.
He added that the student subsequently tested positive for COVID-19 on October 6 and 180 additional cases were later detected.
The commissioner assured Lagosians that the situation is under control, adding that appropriate steps have been taken to contain the spread and manage the positive cases.
He said parents of the students have been contacted and counselled to further allay their fears.
Advertisement
"There is a total lockdown and movement restriction in the school with the Epidemiology and Surveillance Pillar of the EOC and Ibeju-Lekki LGA State Disease Surveillance and Notification Officer (DSNO) reporting at the school daily to conduct further investigation while positive students and staff have been isolated on the premises and given the COVID-19 home-care treatment packs and are being monitored in isolation within the school premises," Abayomi said.
The commissioner said the school authorities supported by the state ministry of health and ministry of education are following the COVID-19 guidelines as set out by the government.
"Students are to be isolated in the school premises and if unwell will be admitted in one of the accredited isolation centers in Lagos," he said.
"Students are discouraged from going home to avoid infecting members of their families.
"I am pleased to announce that all the infected students are predominantly asymptomatic while some have very mild symptoms, no student has required hospitalization.
"COVID-19 is still very much with us and we must strive to prioritize the safety of all, including students and teachers, by adhering strictly to prevention protocols and guidelines issued by government to prevent its spread."
He urged Lagosians to call the 08000356633 toll-free line if they notice any sign or symptoms of COVID-19, which include fever, cough, sore throat, fatigue or loss of taste or smell.
BREAKING: Ondo shuts schools over #ENDSARS protests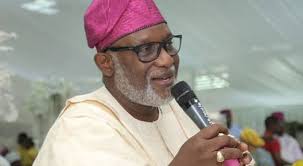 The Ondo State Government has directed all pupils/students in public and private schools to stay at home following the tension generated by the #EndSARS protests in the state.
Governor Rotimi Akeredolu announced this through his official Twitter handle on Tuesday.
He said "I have directed that all schools that resumed on Monday 19th October 2020 are closed for the meantime from tomorrow 21st October 2020 because of the engulfing nationwide protest and the need to ensure safety of our students and staff."
"Parents and the public are to note this directive and all schools are to comply.
Any inconvenience is regretted, while the State Government would ensure resumption of our schools as soon as possible."
[BREAKING] #EndSARS: Senate asks Buhari to address Nigerians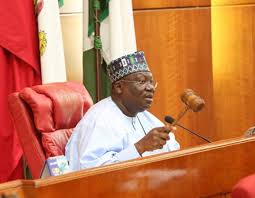 The Senate on Tuesday asked the President  Muhammadu Buhari to address the nation immediately on the current nationwide protests by youths against police brutality and bad governance.
The Senate also directed the police to offer protection to the #EndSARS protesters to prevent hoodlums from hijacking their genuine action.
The Senate decision was sequel to a point of order by Senator Biodun Olujimi, titled, "#EndSARS: The need for a comprehensive reform"
The federal lawmakers urged the protesters to stop their agitation on the streets while the Federal Government address their demands.
They also urged Buhari to immediately set up a judicial panel of enquiry made up of eminent Nigerians that would be respected by the youths to identify the notorious SARS operatives and ensure their arrest and prosecution
BREAKING: Armed Thugs Set Ablaze Ajeromi LG Secretariat, Loot Offices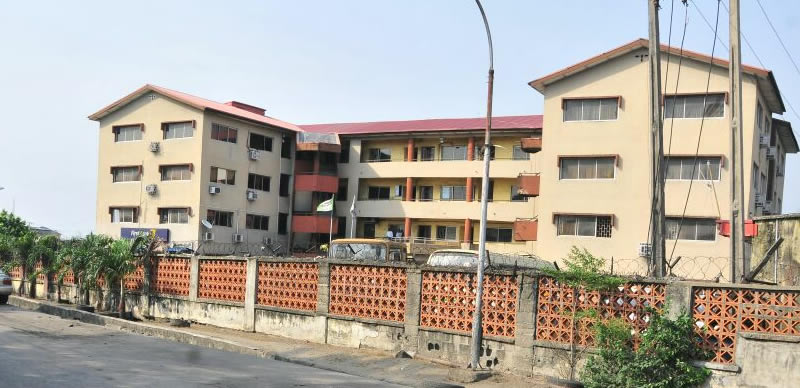 Suspected armed thugs have set ablaze buildings inside Ajeromi Local Government in Lagos State.
The LG's Chief Press Secretary, Sheriff Fakunle, confirmed the incident to our correspondent.
When contacted at 01.13pm, Fakunle said the attack was ongoing in the council.
He said, "As I am talking to you, my local government is invaded by armed thugs. Properties worth millions of naira have been vandalised. Some of these hoodlums are entering into offices, carting away properties. Buildings are burnt, cars are burnt, these boys are looting everywhere in the secretariat."
Earlier, Layeni Police Station at Ifelodun Local Council Development Area of Lagos State was set on fire by suspected hoodlums.
Suspected hoodlums also burnt down the Orile Iganmu Police Station in Lagos State.
Details later…