#EndSARS: FG Finally Apologies To Protesters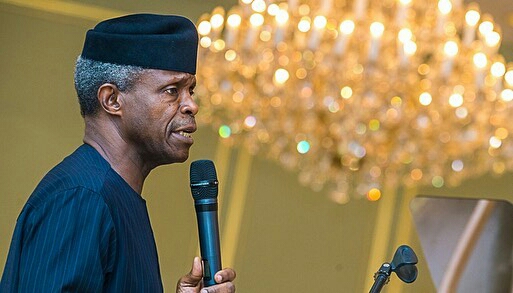 Vice-President Yemi Osinbajo has finally spoken on the ongoing #EndSARS protests across the country and the rest of the world.
There have been calls for the vice-president, who is a professor of law, to speak up on the demand by the youth to end police brutality in Nigeria.
On Friday night, the vice-president apologised to Nigerians for the slow response of the federal government to the issues.
"Dear Nigerians, I know that many of you are angry, and understandably so. We could've moved faster and for this we are sorry," he wrote.
"I fully understand how many young people feel. Many feel that we have been too silent and have simply not done enough. These feelings of frustration are justified.
"There are far too many people who have been brutalised at the hands of the police and this is unacceptable. We must take responsibility for protecting young people, even sometimes from those who are paid to protect them.
"Over the past week, we have been following the protests, and I have had a number of discussions with key people in the administration that you deserve to be informed about. Transparency, after all, is a key tenet of government."
He said he has held meetings with governors, the executives of the national assembly and other key stakeholders to ensure justice is served fast.
"We understand that you want to see action from us and I'm here to tell you that work is ongoing. I chaired a meeting of 36 state governors and the Minister of the FCT (NEC), where we resolved to set up judicial panels of inquiry so we can see justice served, and fast," he added.
"The reason being that only state governors, by law, can set up judicial inquiries in their states. The hearings will be public.
"With Mr. President's approval, SARS has been completely disestablished, and none of its former members will feature in any police tactical units."
STATES TO SET UP VICTIMS SUPPORT FIND
The vice-president said he is  sending his "deepest condolences to the families of Jimoh Isiaq, and all those who have lost their lives at the hands of wayward police officers. To those injured, I wish a full and speedy recovery".
"We have proposed that each state government set up a Victims' Support Fund, which @NigeriaGov will support. This is the least that we can do to compensate for the injustice suffered at the hands of errant officers.
"We also understand that the issues that you're raising are bigger than just SARS. They're deep and systemic and we're undertaking comprehensive measures that will revamp the police by addressing issues of welfare, service conditions and training."
BREAKING: Ondo shuts schools over #ENDSARS protests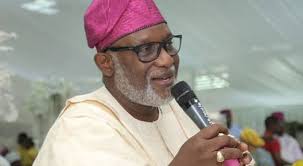 The Ondo State Government has directed all pupils/students in public and private schools to stay at home following the tension generated by the #EndSARS protests in the state.
Governor Rotimi Akeredolu announced this through his official Twitter handle on Tuesday.
He said "I have directed that all schools that resumed on Monday 19th October 2020 are closed for the meantime from tomorrow 21st October 2020 because of the engulfing nationwide protest and the need to ensure safety of our students and staff."
"Parents and the public are to note this directive and all schools are to comply.
Any inconvenience is regretted, while the State Government would ensure resumption of our schools as soon as possible."
[BREAKING] #EndSARS: Senate asks Buhari to address Nigerians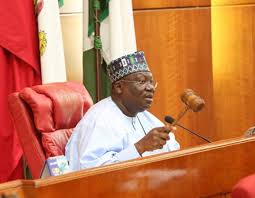 The Senate on Tuesday asked the President  Muhammadu Buhari to address the nation immediately on the current nationwide protests by youths against police brutality and bad governance.
The Senate also directed the police to offer protection to the #EndSARS protesters to prevent hoodlums from hijacking their genuine action.
The Senate decision was sequel to a point of order by Senator Biodun Olujimi, titled, "#EndSARS: The need for a comprehensive reform"
The federal lawmakers urged the protesters to stop their agitation on the streets while the Federal Government address their demands.
They also urged Buhari to immediately set up a judicial panel of enquiry made up of eminent Nigerians that would be respected by the youths to identify the notorious SARS operatives and ensure their arrest and prosecution
BREAKING: Armed Thugs Set Ablaze Ajeromi LG Secretariat, Loot Offices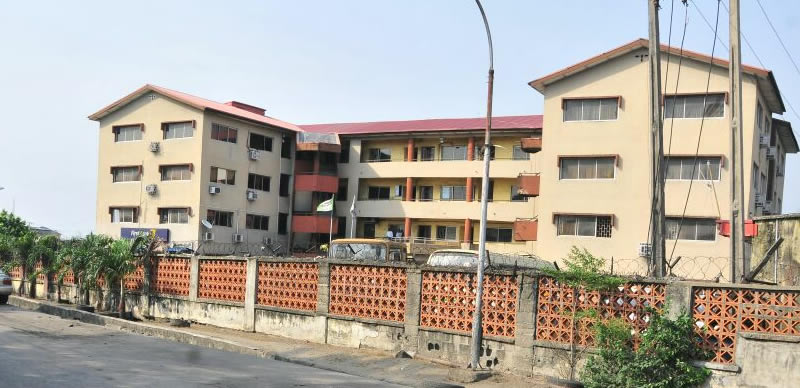 Suspected armed thugs have set ablaze buildings inside Ajeromi Local Government in Lagos State.
The LG's Chief Press Secretary, Sheriff Fakunle, confirmed the incident to our correspondent.
When contacted at 01.13pm, Fakunle said the attack was ongoing in the council.
He said, "As I am talking to you, my local government is invaded by armed thugs. Properties worth millions of naira have been vandalised. Some of these hoodlums are entering into offices, carting away properties. Buildings are burnt, cars are burnt, these boys are looting everywhere in the secretariat."
Earlier, Layeni Police Station at Ifelodun Local Council Development Area of Lagos State was set on fire by suspected hoodlums.
Suspected hoodlums also burnt down the Orile Iganmu Police Station in Lagos State.
Details later…